Business Activities
Efforts to Strengthen Quality and Safety Standards Through Obtaining Certifications Domestically and Abroad
France Bed's product development division has strengthened its quality control, creating safe products manufactured in compliance with strict standards, including ISO 9001 and ISO 13485 international certifications, the EU's Restriction of Hazardous Substances (RoHS) Directive, and our own internal standard FES, which is even more rigorous than the Japanese standard JIS.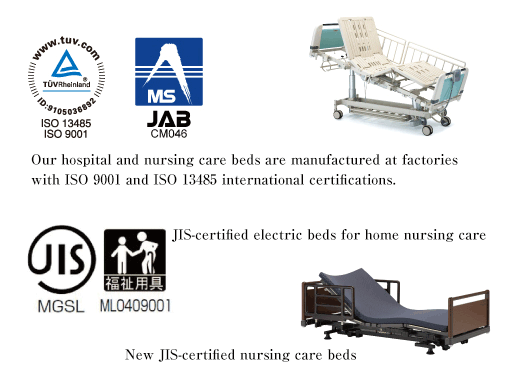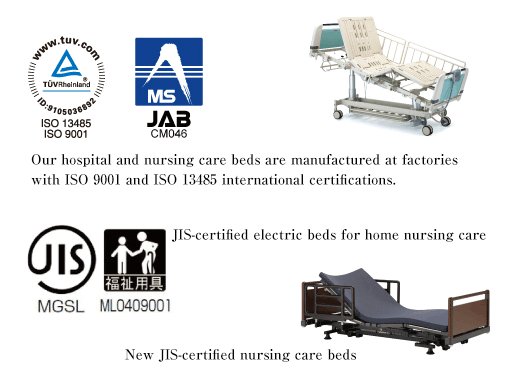 Efforts to Address Sick House Syndrome
Formaldehyde is known to be one of the causes of sick house syndrome. In addressing this issue, we ensure that our beds and furniture use timber and glues that meet the F☆☆☆☆ (F-four stars) rating—the highest certification under JAS and JIS standards.